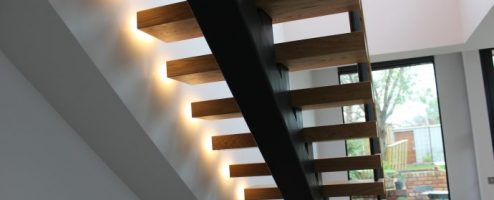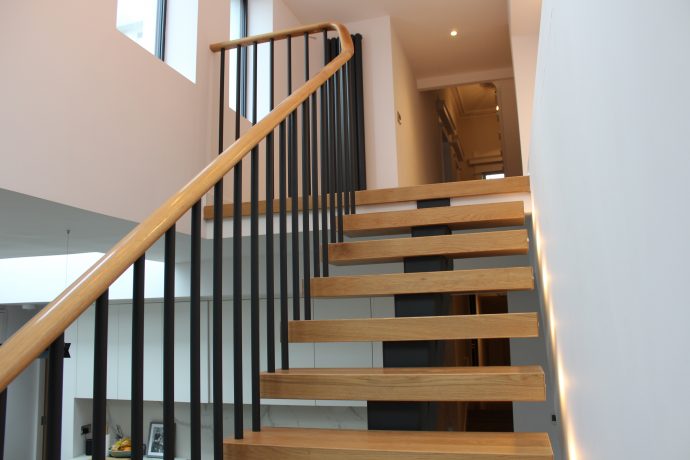 A Mono String Modern Stairs with Curved Handrail recently completed for a customer in Dublin by JEA Stairs.
Mono String Modern Stairs giving an Industrial Chic Finish
This modern open tread staircase design has a chic industrial look. Many homeowners are looking for open plan living with a Loft / Warehouse style. This modern open tread staircase has acheived a balance of both industrial chic and modern design.
Open Tread Stairs
Open tread stairs lend themselves well to modern life. This example is particularly well suited to open plan living because the light can flood through therefore making it a bright space for the whole family to enjoy.
If you like this stairs have a look at our gallery. https://www.stairsireland.ie/gallery-jea-stairs/
If you have any questions please contact us we are very happy to discuss your vision for your new bespoke staircase.