Here at Jea we supply and fit all types of stairs from traditional timber through to cutting edge modern designs which can be manufactured in a range of materials including steel, glass, concrete and stone. Stairs Ireland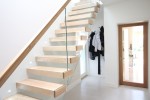 Based in Ireland, we work in the domestic market as well as continental Europe and the UK. We work in both the commercial and private market taking on projects of all sizes and budgets. With clever design we can create exceptional pieces to match all budgets.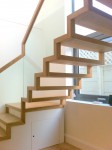 Our aim at Jea is work closely with our clients from the design stage and to go the extra mile to deliver a custom bespoke Staircases design which provides the wow factor for your project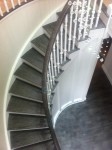 Contact us here for more a quote on your new project or look at our Houzz profile to collaborate on ideas!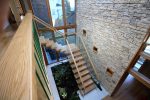 Modern stairs with glass balustrade.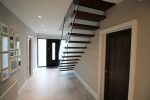 Stairs Ireland