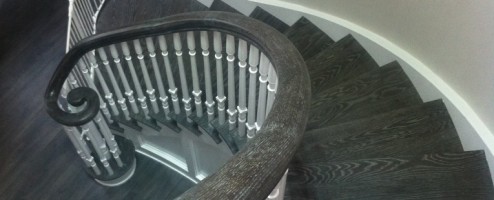 Traditionalists will love this Traditional Curved Cut String Staircase with oak treads, curved oak handrail, and custom spindles.
The oak treads and handrail have been stained to match existing flooring.  At JEA we can offer you design solutions to match any interior whether modern or traditional.
If you are looking for a new staircase in your home, or if you are building a house talk to us and we can help you to design a Feature staircase of your dream stairs. Whether you are looking for Traditional Staircase Designs or Modern.  If you want your Bespoke JEA designed staircase to be more than beautiful we can offer ideas in under stair storage.
JEA better by design, call us for a quote today, delivering to all parts of the UK and Ireland.  Bespoke Staircases in Traditional  or Modern Designs.