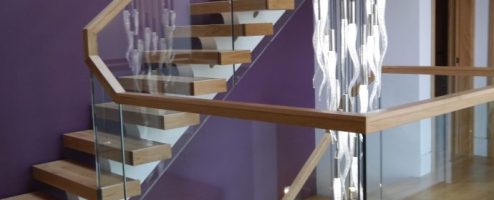 A monostring stairs designed by JEA, recently completed in the UK.
Monostring Stairs
A Monostring staircase fits well into a modern house.  This particular modern stairs has a glass balustrade with oak treads and was designed and fitted into a modern, new build home.
JEA stairs delivering and fitting to all parts of Ireland, including Dublin, Galway, Cork, Kildare and Belfast.  We provide a full service to all parts of the UK and Europe.
To collaborate on ideas with us check out our Houzz profile.
For more inspiration, check out our stair types.
Interested? Request a quote or submit a query.