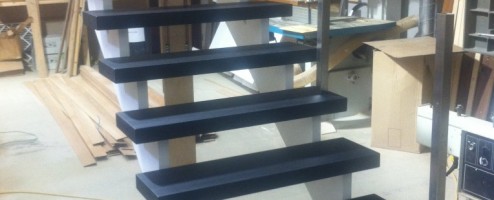 Modern cut string open rise Stairs ready for installation in Dublin.
The Oak Staircase will be finished in an ebony stain to complete the overall look the client wishes to acheive.
The Staircase is pictured in our factory at Rathcoole, Co. Dublin.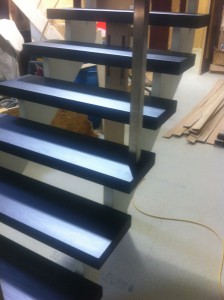 A Glass Balustrade will complete the modern look to this staircase.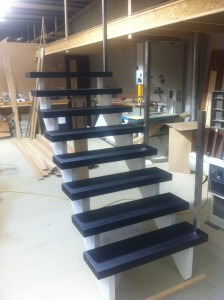 Modern cut string open rise, with ebony stained oak
JEA Stairs supply modern and traditional quality stairs to customers in Ireland and the UK